About Outreach 100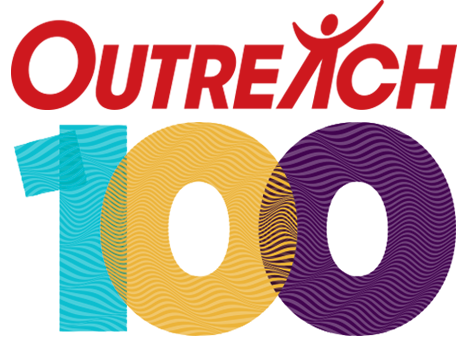 The Definitive Guide to Church Growth in America
In Association with LifeWay Research and Exponential
What is the Outreach 100?
The Outreach 100 is a collaboration between Outreach magazine, LifeWay Research and Exponential. In partnership with LifeWay Research we conduct an annual survey to identify and learn from the country's Fastest-Growing Churches. LifeWay Research verifies the numbers, calculates the results and compiles the lists of America's Fastest-Growing and Largest Participating Churches. In association with Exponential, we also seek to identify Reproducing Churches—congregations that are strategically invested in reproduction and multiplication through church planting. The Outreach editorial team conducts interviews with many of the pastors and reports on those conversations, profiling churches and compiling features on the churches and their leadership. Order the full 2019 Outreach 100 Annual Report »
What is the Outreach 100 methodology?
In preparation for the Fastest-Growing Church report, we solicit participation from about 30,000 churches. Through the process, they are contacted by fax, email, letter, phone and certified mail. The Outreach 100 is a self-reported survey, based on attendance averages, not membership. Churches that participate provide weekend attendance averages for February and March, excluding Easter weekend. These figures are then compared with the previous year's averages for the same months. The final rankings reflect an average of numerical gain and percentage gain. Although we go to great lengths to confirm data, the information is reported by pastors, staff or church officers, and as such, reflects their perception—their churches as they see them. The 2019 Fastest-Growing list includes surveyed churches with attendance greater than 1,025, a numerical gain of 176 or more, and a percentage gain of at least 3%. The Largest list includes all churches participating in the survey with attendance of 4,328 or more.
Why don't I see a particular church on the list?
We seek the broadest possible participation from evangelical Protestant churches, but since the Outreach 100 is a self-reported survey, not an independent investigation, there are omissions. Some churches choose not to respond to multiple interview and data requests for a variety of reasons. If you notice the absence of a high-profile evangelical church, chances are they were invited to participate and opted out.
Is this just a celebration of numbers?
Certainly the Outreach 100 is a celebration of numbers, a recognition of church addition and multiplication. Ultimately, though, the Outreach 100 is not so much about numbers as it is the individuals those numbers represent—people who have found hope in Christ and the churches pointing them to him.
How can my church participate in the Outreach 100 survey?
Each spring, LifeWay Research provides participating churches with a Church Information Sheet and a Weekly Attendance Tracking Form to note February and March attendance (excluding Easter weekend). To make sure your church is on the Outreach 100 reminder lists, email your church's name, address, phone and fax number and an authorized contact name to [email protected]. Include "Outreach 100 Reminder List" in the subject line.
REPRODUCING CHURCHES
While only a small number of churches rise to the level of megachurch and few will find themselves listed among the country's Fastest-Growing Churches, there is a growing number of congregations focused on and investing in kingdom growth through strategic church planting. The Outreach 100 celebrates those churches as well, many of them smaller congregations. In partnership with Exponential, we invite any church of any size to take The Church Multiplication Challenge. Read more about The Church Multiplication Challenge then take the Challenge by clicking the button below.
Read More on the American Megachurch