About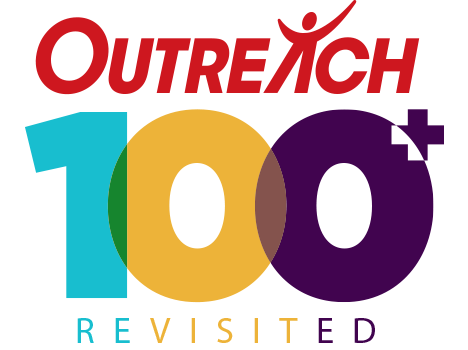 A
Celebration
of the
Resilient Church
In Association with LifeWay Research and Exponential
What is The Outreach 100 Revisited?
The Outreach 100 Fastest-Growing and Largest Participating Churches study is a collaboration between Outreach magazine and our friends at Lifeway Research. The Lifeway Research team surveys churches, verifies the numbers, calculates the results and compiles the lists. This year, the global pandemic changed the type of data we could collect, so we are revisiting the churches from our 2020 and 2019 lists to get a sense of how they adapted in this unprecedented year of ministry. In addition to features on the churches and their leadership, the Outreach editorial team conducts interviews with many of the pastors and reports on those conversations here and at Outreach100.com.
What is your methodology?
In preparation for this annual report, we solicited participation from the churches that participated in our 2019 and 2020 surveys. Through the process, they are contacted by fax, email, letter, phone and certified mail. The Outreach 100 is a self-reported survey, based on attendance averages, not membership. Churches that participated answered questions about their 2021 in-person, online and adult discipleship attendance averages for February and March (excluding Easter) as compared to their 2020 numbers, and their number of salvations in 2020 as compared to 2019. Although we go to great lengths to confirm data, the information is reported by pastors, staff or church officers, and as such, reflects their perception—their churches as they see them.
Why don't I see ________ Church on the list?
We seek the broadest possible participation from evangelical Protestant churches, but since The Outreach 100 Revisited is a self-reported survey, not an independent investigation, there are omissions. Some churches chose not to respond to multiple interview and data requests in 2019 and 2020 for a variety of reasons. If you notice the absence of a high-profile evangelical church, chances are they were invited to participate but opted out—this is true of both Life.Church, headquartered in Edmond, Oklahoma, widely regarded as the largest congregation in the country, and Lakewood Church in Houston, Texas, which once held that distinction.
So, is this just a celebration of numbers?
Certainly The Outreach 100 Revisited is a celebration of numbers, a recognition of church addition and multiplication. Ultimately, though, The Outreach 100 Revisited is not so much about numbers as it is the individuals those numbers represent—people who have found hope in Christ and the churches pointing them to him. If you glean insight from those churches and catch something of their passion for outreach, this special issue will have fulfilled its purpose.
Read More on the American Megachurch