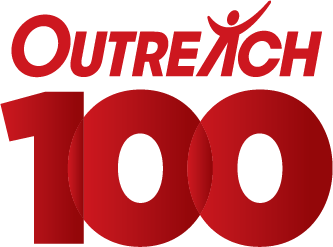 In Association with LifeWay Research and Exponential
Inspiration and Insight From the American Church Experience
This is the Outreach 100—a celebration of numbers, yes, but far more. It's the story of individuals finding new life, sometimes through the ministry of rapidly growing churches and sometimes through the strategic church-planting efforts of kingdom-minded churches of all sizes. It's the story of some of the best things happening in ministry today in the country's Fastest-Growing, Largest and Reproducing churches—a salute to church health and kingdom growth. Browse the lists and, especially, check out the stories. Read for encouragement, reflect with joy.
Fastest-Growing and Largest Churches in America
For more than a decade Outreach magazine has collaborated with Lifeway Research to track the country's Fastest-Growing and Largest Churches. We contact thousands of churches each year, inviting them to join a self-reported survey. We look at rapidly growing churches of 1,000 or more and rank them by a factor of both percentage growth and numerical gains year over year. To provide as complete of a list as possible for the Largest churches, we also drew numbers from the Hartford Institute for Religion Research, which is not a survey, but is secondary research drawn from publicly available attendance data. Then comes the fun part: We talk to many of the pastors and create profiles of Outreach 100 churches as we seek to understand the dynamics of their growth. In the process, it's not the numbers that we find engaging so much as the one-on-one stories behind the numbers—individuals finding faith and new life as a product of a church's faithfulness to mission.
Reproducing Churches in America: Building a Legacy
It's not just about big churches—there are congregations that have limited their growth at their home site because they are intentionally investing in new churches. So in partnership with Exponential we are inviting churches to consider their legacy—not just building their local church, but expanding the kingdom in other parts of their city, their region, the world. In the section on Reproducing Churches, you will meet congregations of all sizes making the strategic commitment to reproduce—and to multiply their impact—in the interest of kingdom growth.